Finance Available To Buy Skittle

Alleys | Payment Plans
Need the finance to purchase your equipment? We recommend you contact Portman Asset Finance who offers an alternative solution for customers looking to secure a finance solution that will benefit them.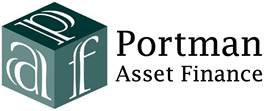 Contact: Thomas Mayer
Tel: 01604 761276
tmayer@portmanassetfinance.co.uk


Portman Asset Finance can provide you with a finance decision the same day, as well as have your funds available immediately. We have expertise in a variety of market sectors to ensure we will always take an individual look at your business, and tailor the finance solution accordingly. To discuss finance options with purchases over £1,000, please use the contact details below for the account manager in this industry.

Important: Midland Leisure Sales are not liable for any advice given by Portman Asset Finance and any of their associates. Any agreement/contract/leasing agreements are between yourself and Portman Asset Finance and no way associated with Midland Leisure Sales. Midland Leisure Sales has no involvement in the finance agreement.

Finance is subject to status.